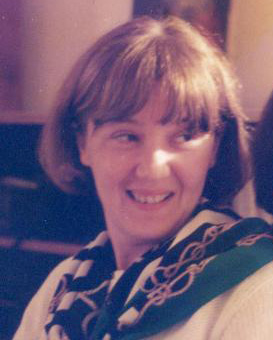 Ketevan MIkeladze
Born: 1962, Tbilisi
Art Historian, Chief Researcher of the Centre, Ph.D.
Research field: History of the medieval fine art.
Activity: Lectures on the Paleologan mural painting in Georgia at the Tbilisi Academy of Arts.
Depiction of a Mandylion in the 12-13th cc Georgian Wall Painting, "Literatura da Khelovneba", 3, Tbilisi, 1991;
Reflection of the Legend of the Saviour Mandylion in Georgian Art, collected articles "A Mandylion Icon in Byzantium and Ancient Russia, 1996;
Murals of David Narini Porch, "Literatura da Khelovneba", 2, 1999;
Some Peculiarities of the 13-14th cc Murals of the Church Cemeteries, "Dzeglis Megobari", 3, Tbilisi, 1999;
Historical Portraits in Gelati Monastery Main Church South-East Porch, "Literatura da Khelovneba", 1, 2001;
Murals of Dmanisi Sioni, "Sakartvelos Sidzveleni", 7-8, 2005;7.
A Guidebook for Heritage Evaluation, Tbilisi, 2008, (translation).