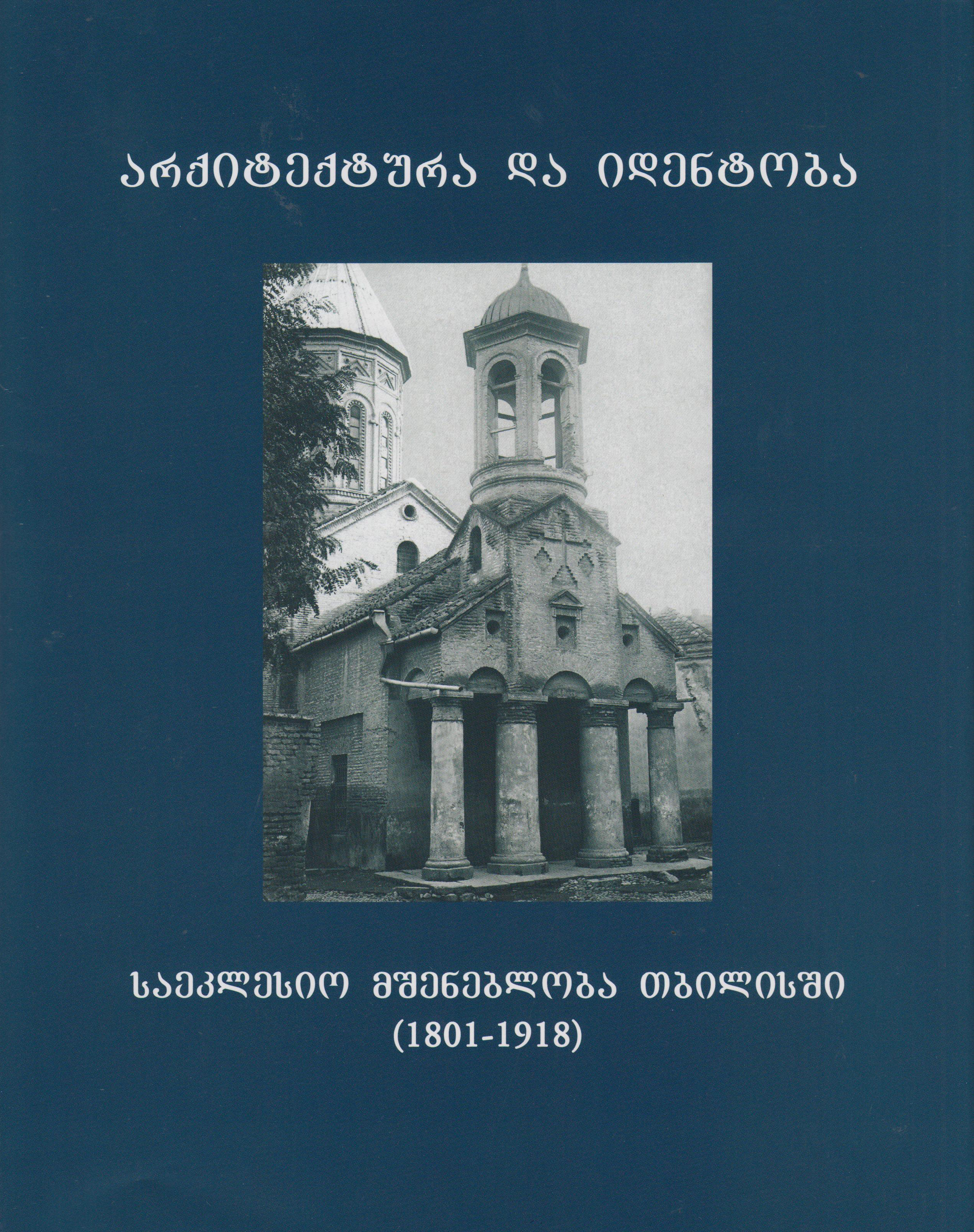 ARCHITECTURE AND IDENTITY: CHURCH BUILDING IN TBILISI (1801-1918)

Tbilisi, 2016
Edited by David Khoshtaria.
The book contains 264 pages and 192 illustrations.
The book is a result of a two-year research project supported by the Shota Rustaveli National Science Foundation. The conducted research implied multidimensional attitude towards the history of church architecture, with the use of methods of the sociology of religion and identity studies. The book is a collection of eleven research papers by six contributors, which deal with various aspects of the project subject.